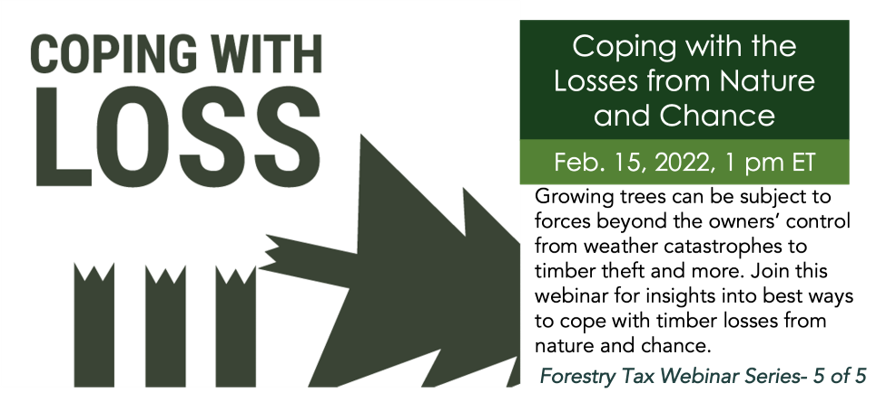 Coping With Loss Webinar
Growing trees can be subject to forces beyond the owners' control from weather catastrophes to timber theft and more. Join this webinar for insights into the best ways to cope with timber losses from nature and chance.
Forestry Tax Webinar Series 5 of 5.

Register here.
---
Online - https://sref.info/woodland-stewards/2022
---