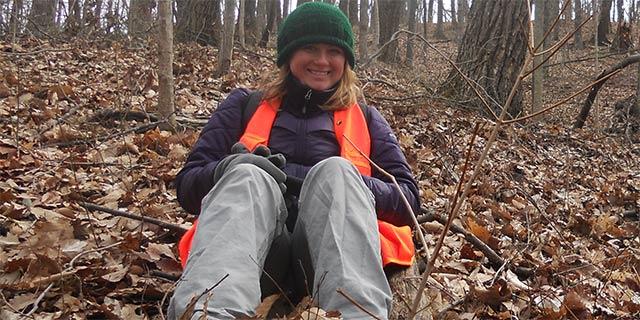 Why choose the forestry and not another related major?
To answer this question, you have to ask yourself: "What natural resources am I most interested in?" and "What do I want to be able to do when I graduate?" Many natural resource programs exist at a variety of colleges and universities and it is important to carefully study the curricula to see where their emphases lie and what accreditation (if any) they carry.
Forestry by definition concerns itself with forests and affiliated resources. While that covers a very broad range of natural resources, it does not cover everything. Students with an interest in solid waste management, urban air and water quality, or environmental issues dealing with agricultural operations, for example, may be better served by a natural resources degree. Students who want to spend their careers working in and with forests are probably best served by a forestry degree.
Many natural resource curricula do contain forestry options, and these must be viewed carefully in light of one's career goals. Knowledge of forests and some aspects of forestry can be very valuable in support of natural resource jobs situated in forests (National Park Guide for example), but they do not make you a professional forester.
If you wish to be a professional forester with all of the knowledge and practical field training that this implies, you need to earn a forestry degree from an SAF (Society of American Foresters) accredited institution. UK's Forestry program is SAF accredited. Many state boards of licensure for foresters require a SAF degree. An SAF accreditation assures that degree program has met quality standards set by the profession.
How can we help? 
If you have questions about the UK Forestry program or would like to schedule a visit, let us know.
Contact Laura Lhotka, Forestry Academic Coordinator 859-257-8718, laura.lhotka@uky.edu.