Preventing and Controlling Deer Damage 
There are no easy answers, quick fixes, or inexpensive control methods for managing deer damage problems. Each situation is different and requires a different solution. Often, a combination of techniques may produce the best results. Like many agricultural ventures, deer damage management must be viewed as a long-term commitment and possible investment. For consistent control, a five- to ten-year damage management program is advisable.
Urban control methods differ drastically from rural control methods because deer cannot be harvested by the general public in urban areas. In addition, urban homeowners have smaller acreages and neighbors may not tolerate unsightly fences.
Deer that live in urban parks and greenways present a difficult social and political problem that will not be discussed in this publication. Contact the Kentucky Department of Fish and Wildlife Resources for assistance with these problems. Information on managing deer problems in Christmas tree plantations is available from the Kentucky Cooperative Extension Service. Ask your county Extension agent for publication number FOR-27, "Pest Control: Animals."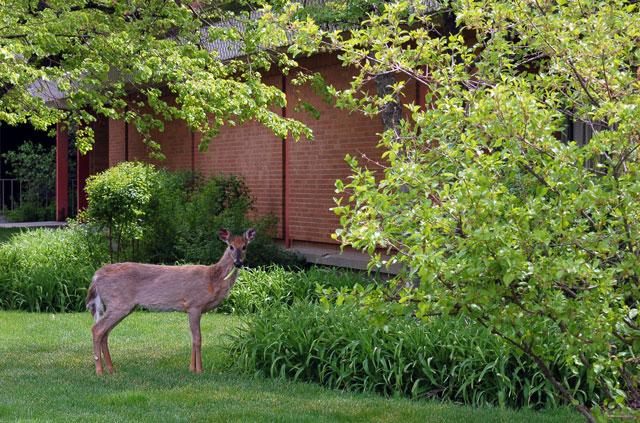 Click on the Alternative Solution you are looking for: