The Forestry major is a professional degree program and is the only one in Kentucky accredited by the Society of American Foresters. Forestry students are trained to grow, manage, and protect healthy forest ecosystems. Our forestry classes are designed to give students hands-on field experiences using the latest technology when learning about land management principles and practices. We also work with students who are interested in hands-on, experiential learning opportunities through internships and summer employment.
During the spring semester of the junior year, forestry majors participate in a semester-long, field-oriented immersion into the practice and application of forestry, wildlife, and natural resource management techniques. The first half of the Spring Field Semester is spent traveling throughout Kentucky and the surrounding region to learn about different ecosystems, land uses, landownership types, and wood industry facilities. The second half of the semester is spent at the university's 15,000-acre experimental forest in southeastern Kentucky to give students additional hands-on field experience.
UK students with an interest in both forestry and wildlife studies have the opportunity to combine these exciting outdoor career paths as a wildlife forester. A wildlife for­ester has the skills to manage wildlife and their forested habitats. For most students, adding one or two semesters to our accredited professional forestry program provides the courses necessary to meet the minimum requirements for the Associate Wildlife Bi­ologist Certification by The Wildlife Society (TWS). In the increasingly integrated and connected world of natural resource management, coupling TWS certification with a forestry degree puts graduates at a competitive advantage for forestry jobs and provides the minimum qualifications for state and federal wildlife agency jobs. Students interested in wildlife also have the option to pursue a Minor in Wildlife Biology and Management.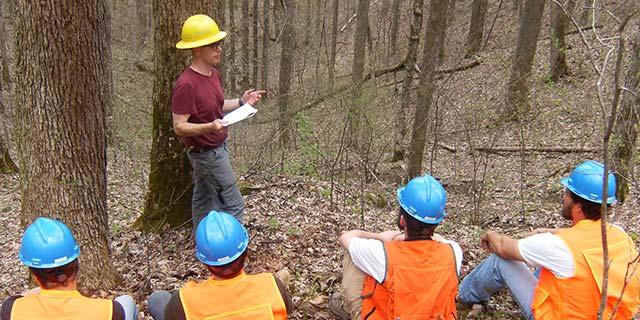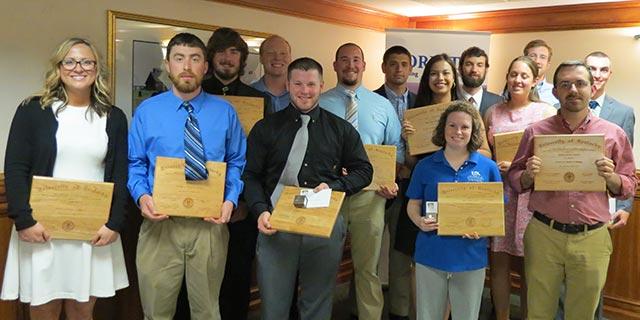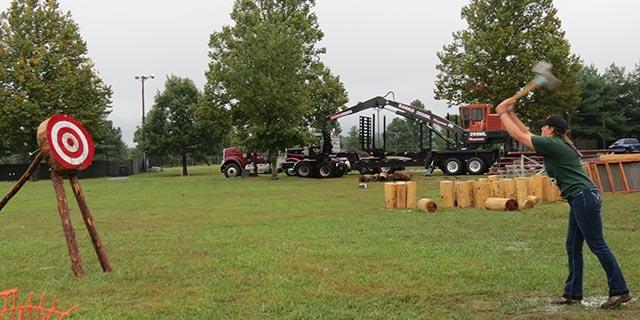 How can we help? 
If you have questions about the UK Forestry program or would like to schedule a visit, let us know.
Contact Laura Lhotka, Forestry Academic Coordinator 859-257-8718, laura.lhotka@uky.edu.