Integrated Biophysical-Economic Analysis and Modeling (IBEAM) Lab
For decades, forestry research has been compartmentalized into specific disciplines (such as ecology, entomology, hydrology, economics, etc.). While these discipline- or sub discipline-focused forest research have achieved remarkable strides, a consistent challenge has persisted.  Forestry as field of study has its unique features and their attendant challenges; these include: (i) Multiplicity of benefits/products.  The dilemma is which benefit to optimize/maximize; (ii) Long-term rotation (10 - over 100 years). This affects investment decisions, profitability, and alternative land use options; (iii) Geographical and biological variation. This brings management challenges; and (iv) Cross-boundary impacts. Understanding externalities and how to minimize their local impacts would be required.  These, coupled with impacts of globalization, climate change and technological advancement demand for a more integrated research approach that would provide broad-scale and robust evidence base for policy and management decision making. IBEAM Lab focuses on developing integrated biophysical-economic decision support systems to inform sound forest and environmental management.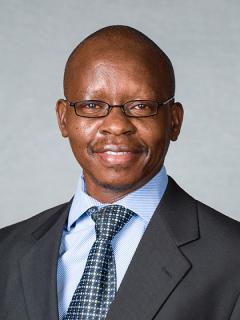 Thomas Ochuodho, Assistant Professor
Dr. Ochuodho obtained his BS in Forestry and MPhil in Forest Economics and Management from Moi University, Kenya and Ph.D. in Forestry (Economics, Management and Policy) from University of New Brunswick, Canada. He did his postdoctoral research at Virginia Tech and Auburn University. Dr. Ochuodho has extensive work experience in integrated natural resource management in collaborative multi-institutional programs/projects in forestry, agriculture, climate change, renewable energy, land use, environmental management, sustainable development, rural community livelihood systems, international trade and teaching. He has worked in Kenya, Canada and United States. Dr. Ochuodho's research interests include, but not limited to, application of computable general equilibrium modeling in natural resource management and policy analysis, natural capital accounting, economics of bioenergy, energy-water-food nexus, climate change, and applied econometrics.
Email: thomas.ochuodho@uky.edu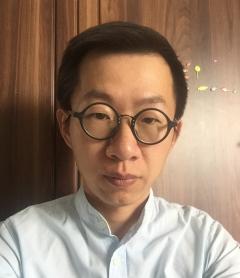 Yang Bai, Postdoctoral Scholar
Dr. Bai received BS and MS from Yunnan University, Kunming, and PhD in Landscape Ecology from Chinese Academy of Sciences, Beijing, China. Dr. Bai has research experience on ecosystem service assessment and valuation; ecosystem management and related policy imperatives. Prior to joining the department, Dr. Bai worked at Center for Integrative Conservation, Xishuangbanna Tropical Botanical Garden, Chinese Academy of Sciences, Xishuangbanna, China and at the Applied Ecology Institute, Shanghai Academy of Environmental Science, Shanghai, China. Dr. Bai's research interests include ecosystem services assessment and ecological planning, ecosystem restoration, biodiversity conservation, and GIS application in ecology and environmental research.
Email: Yang.Bai@uky.edu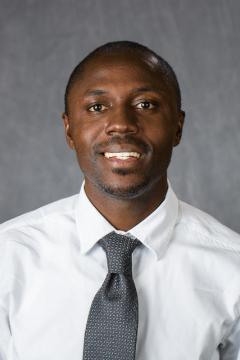 Domena Agyeman, PhD Student
Domena received a BS in Agricultural Science from University of Cape Coast in Ghana and a MS in Agricultural Economics from Mississippi State University. His master's thesis focused on the use of on-farm water storage systems as a tool to mitigate crop production risk in east Mississippi. Currently, Domena is a PhD student at University of Kentucky. His research interests are; risk analysis; production, environmental and natural resource economics.
Email: dag222@uky.edu