Woodland Owners Short Course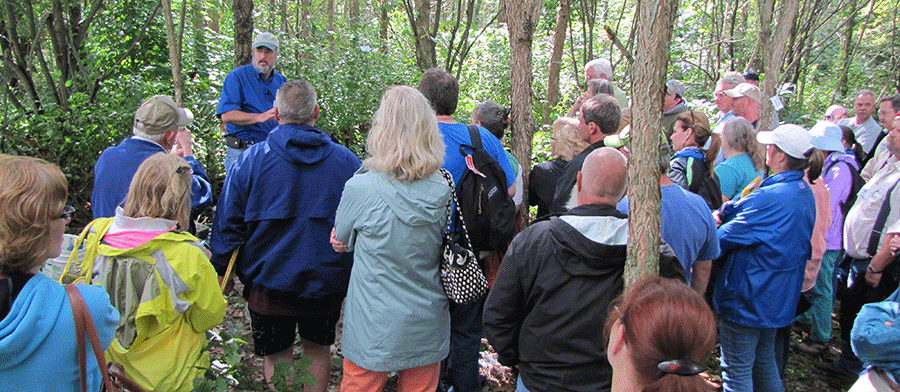 The WOSC is designed to assist Kentucky's woodland owners in the care and management of their woodland resource and is conducted on a regional basis with full Saturday programs in the East, Central, and West regions of the state. The regional programs have been developed by local planning committees with local needs in mind and cover a wide variety of subjects. The WOSC offers two programming tracks: green for woodland owners just getting started and gold for those already actively managing their woodlands. The WOSC is one of the best woodland owner educational opportunities available in the state and anyone with an interest in forestry or wildlife will benefit from attending. Register now because space is limited.
Make plans to join us for this years Woodland Owners Short Course (WOSC). This program is a great opportunity for you and your family to learn how to enhance your woodlands and get the most from your ownership experience. Most woodland owners are not aware of the wide variety of organizations and programs available to help them care for their woodlands. Do you have questions about: how to receive a fair price when you sell your timber, making your woodlands wildlife friendly, or simply making them as healthy as they can be? If you want to maximize your woodlands and get answers to your questions about them then the WOSC is right for you!

Which track should you attend???
Based on your experience and interest levels, you will attend one of two educational tracks lead by Kentucky forestry and natural resources experts. Please self-select the most appropriate track based on the statements below. Choose a side and select the track with two or more statements in which you most relate. Couples may consider splitting up so one can attend one track while the other attends the other track.