Kentucky's trees are beautiful, beneficial, valuable and very numerous. Kentucky has more than 12 million acres of forest and this forest is incredibly diverse with more than 120 different tree species. Kentucky owes a great deal of its tree diversity to our geographical location and our wide variety of habitats from the mountains of eastern Kentucky to the bottomlands of western Kentucky. To learn more about Kentucky's trees check out these videos.
Winter ID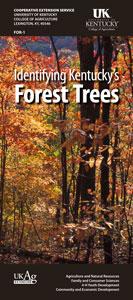 Click on the book cover to view a sample.
There is a $3 fee per book. 
Call Renee' Williams at 859.257.7597 or email forestry.extension@uky.edu
to order.