Forestry Webinar Series - Upcoming Webinars
Tree and Log Grading Introduction
December 7 @ 7 PM Eastern Time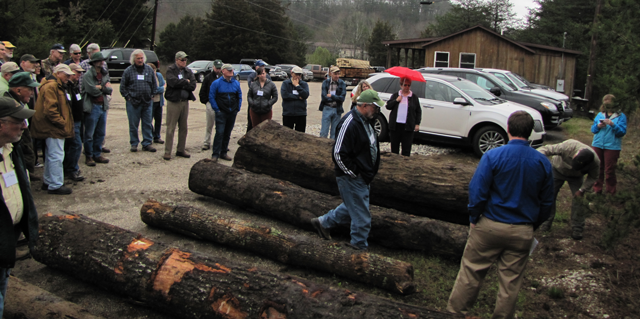 This webinar will introduce you to tree and log grading. Understanding tree and log grade, which translates into financial value, is important for those with economic interests. Both woodland owners and loggers can benefit from attending this webinar.
Presented by Chad Niman, Primary Forest Products Specialist
   
This webinar will be hosted online and at the following County Extension Offices: Bracken, Breathitt, Carroll, Estill, Floyd, Grant, Hancock, Harlan, Jessamine, Lawrence, Letcher, Lyon, Marion, Monroe, Ohio, and Rowan counties
Can't make it to an Extension Office, please click here for online viewing.