Kentucky Master Woodland Stewards Program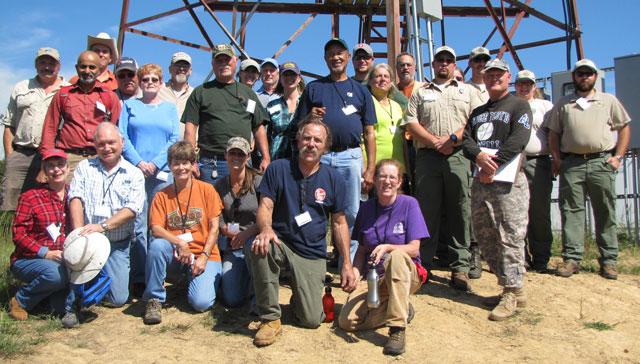 What is it?
The goal of the Kentucky Master Woodland Stewards Program is to cultivate a group of people who: embrace woodland stewardship, want to learn more about sustainable woodland management, and are willing to share what they learn with others. The program teaches woodland management practices and leadership skills and in return, participants will apply these principles to property they own or manage and actively encourage others to practice good woodland management.

The program started in June 2015 with the first class of 24 individuals who attended the first Kentucky Master Woodland Stewards School which was an intensive three day field and classroom program that utilized the University of Kentucky's Robinson Forest as an outdoor classroom where they explored numerous demonstration areas.  In addition, through this program, Kentucky Master Woodland Stewards are positioned to interact with professionals and agencies and recommend assistance resources to Kentucky woodland owners. 


The Kentucky Master Woodland Stewards program is intended to help you see the potential in your woodland and others', and prepare you to recommend to others the professional assistance and resources available to better manage their properties.  For more information or questions please contact Billy Thomas, Extension Forester, at 859.257.9153 or billy.thomas@uky.edu.