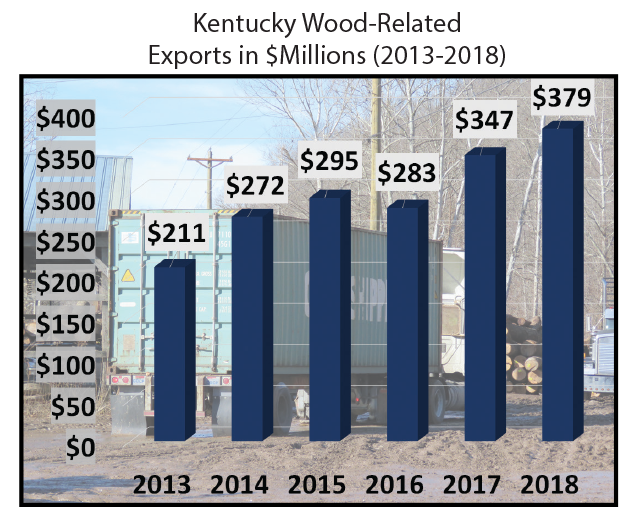 In 2018, Kentucky exported an estimated $379 million in wood-related exports which is a nine percent increase from  2017. Over the last five years, annual wood-related exports have increased by 79 percent. 
Oak trees supply over half of the wood exported from Kentucky. About one third of wood-related exports were wood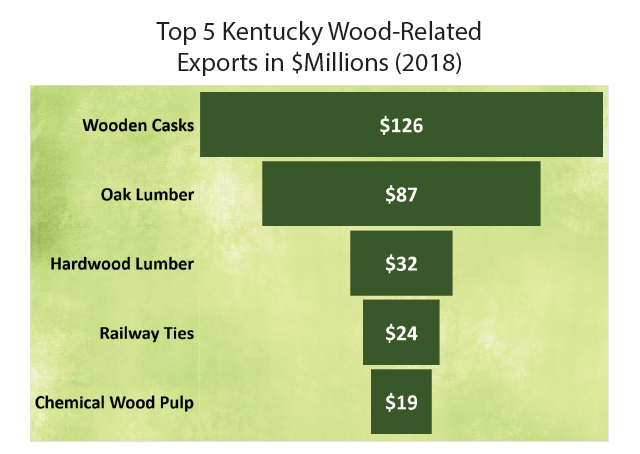 casks (barrels) made of white oak wood. Additionally, oak lumber was the second highest export further highlighting the overall importance of oak timber supplies to forest sector exports. Challenges with oak regeneration, growing demand for the wood, and its importance to wildlife all highlight the value of this species and emphasize the need to intensify forest management to ensure its continued presence in the forests of Kentucky.

Asia, the leading destination for Kentucky wood-related exports, imported more than $136 million. Countries in the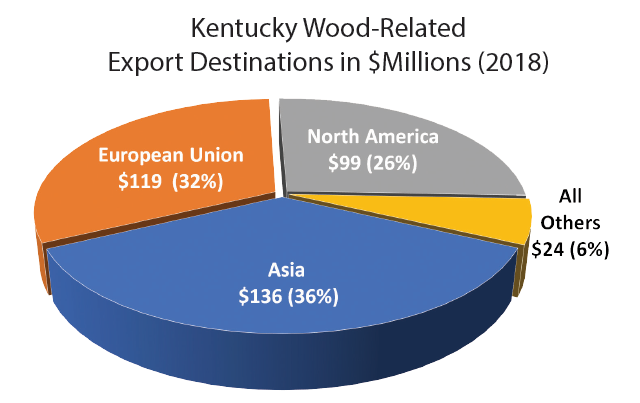 European Union imported more than $119 million in Kentucky wood-related exports followed by North America (Canada and Mexico) at $99 million. Combined, the rest of the world imported approximately $24 million in wood-related products.